The Fan Experience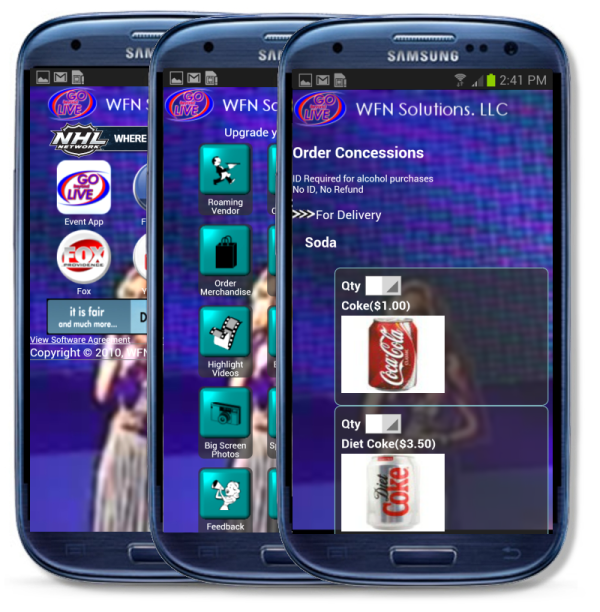 The WFN software is web browser based, (progressive app), meaning your customers do not need to find and load an application or "app". You can rest assured that new devices and operating systems will continue to function correctly in the future without a rewrite of the software, and studies show that up to 80% of people prefer to make purchases on their phone through the browser verses an app.
Imagine if you could do the following for your customers:
Allow them to order food, beverages and merchandise at their seat and have it delivered or allow them to pick it up at an express pickup line. See how it works here
Give them multiple close-up views of the action streamed to their mobile device.
Provide them with instant replays streamed to their mobile device.
Serve your in-house video feed live to their mobile device.
Allow them to connect with other fans.
Let them share video and images on Social Media. See how it works here
Provide maps of your venue and surrounding areas.
Provide them with reliable cell service and access to the internet.
Provide a way for local businesses to promote themselves to your fans.
Promote upcoming events.
…and much more.
What if your chef could add nightly specials to the menu for the suite patrons two hours before the event instead of being a slave to a menu printed six weeks ago?
What if a customer could contact one of your roaming vendors without having to yell and scream at them?
What would that mean for your ticket sales? What would that mean for your concession sales?
This and so, so much more, can be the new reality for you and your customers.