Post to Social Media Like a Pro!
Go Beyond Live (R) will now allow for full integration of CmeCU (TM)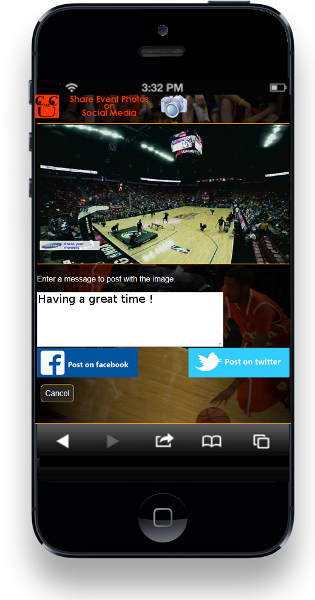 No matter how good cell phone cameras become, a fan's ability to get great pictures at an event will be limited to where they are sitting and their event access. But what if we could disrupt that idea by letting the fan's mobile device view the event through different lenses, through better lenses…even one mounted on an airship…flying around the arena?!!!
CRT & Associates, Inc. presents the CmeCU ™ mobile app. Let your fans use their cell phone, but our cameras to get awesome images at that special event. We have cameras streaming content around the arena. Meanwhile our servers are creating beautiful pictures from the video streams. Then we share them with your fans so they can post them to Twitter and Facebook. Now they can show AND tell their friends what an incredible time they are having.
Trivia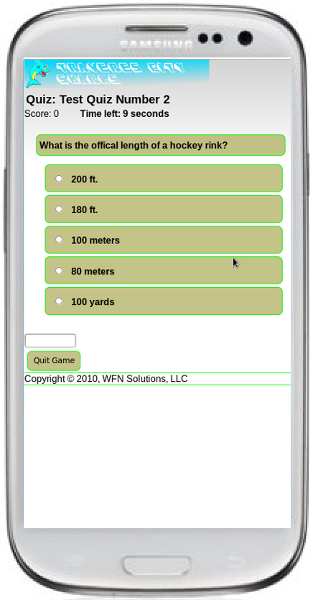 The Go Beyond Live Team is proud to announce the latest addition to the Go Beyond Live Fan Enhancement software, Quiz and Survey. With this new module, venues will be able to offer fans a live, interactive trivia contest. The system offers both timed and untimed contests and bonus points. Each trivia contest can have an unlimited number of questions and up to 5 possible answers. In addition, the system can be configured for surveys. Use the survey system to get fan feedback on everything from concessions to new team jerseys, or use the survey system with sponsors to get valuable market data on new product launches or other opportunities.